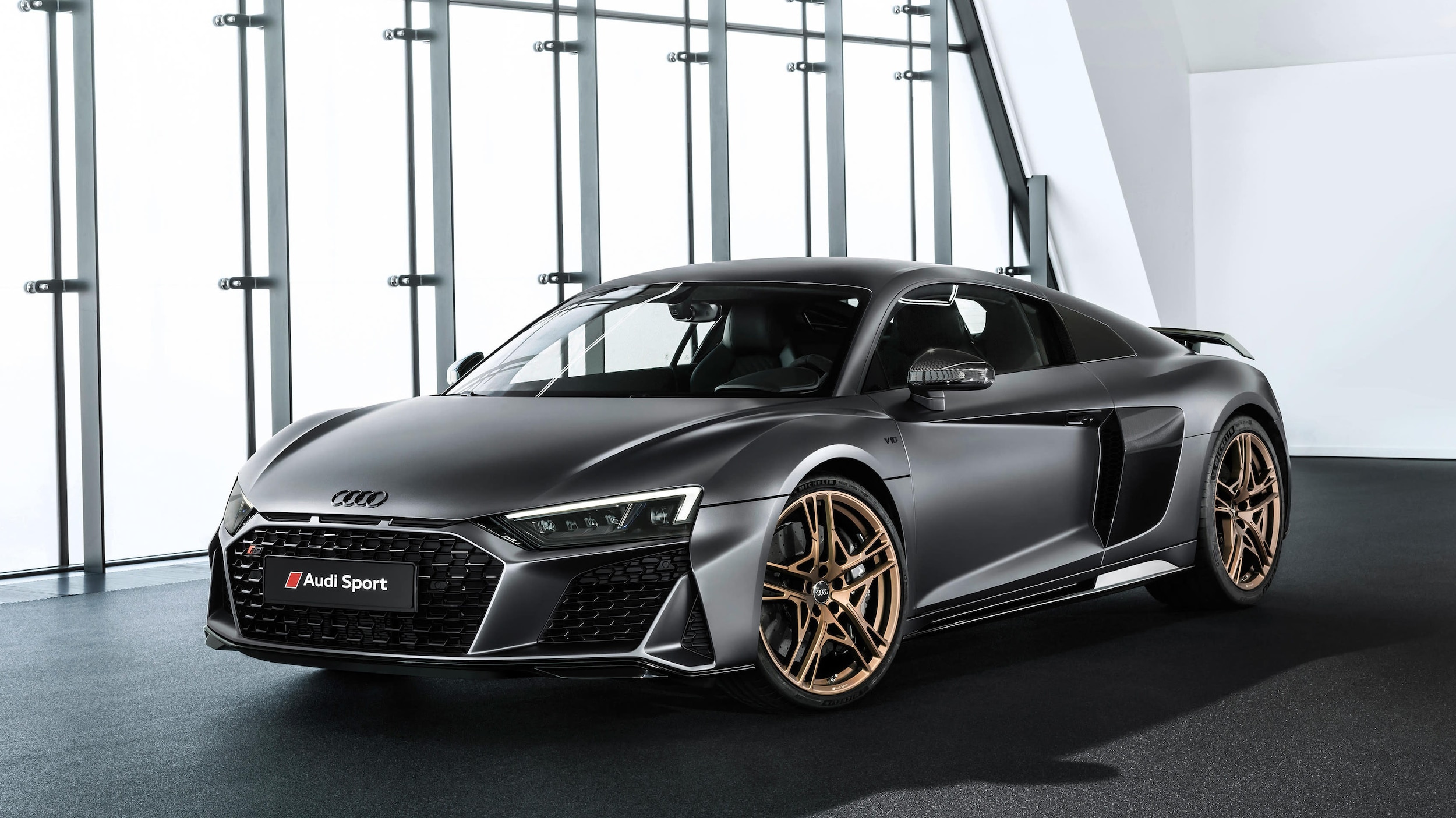 The world of motoring has undergone significant changes over the past decade. From the rise in popularity of turbocharging and supercharging to hybrid propulsion systems and full battery-electric vehicles, the methods of extracting more power and efficiency from motors have changed dramatically. However, one thing hasn't changed for Audi; the unmistakable, angry wail of the 5.2-liter V10 housed behind the driver & passenger seats of the R8. The V10 remains one of the last true representations of raw power, with a stratospheric 8,500RPM redline and no forced induction to dilute its characteristic exhaust note. Sadly, that exhaust note is likely singing the swan song of this motor as there is currently no planned replacement for the R8 or the V10 beyond the refreshed model year 2020 design.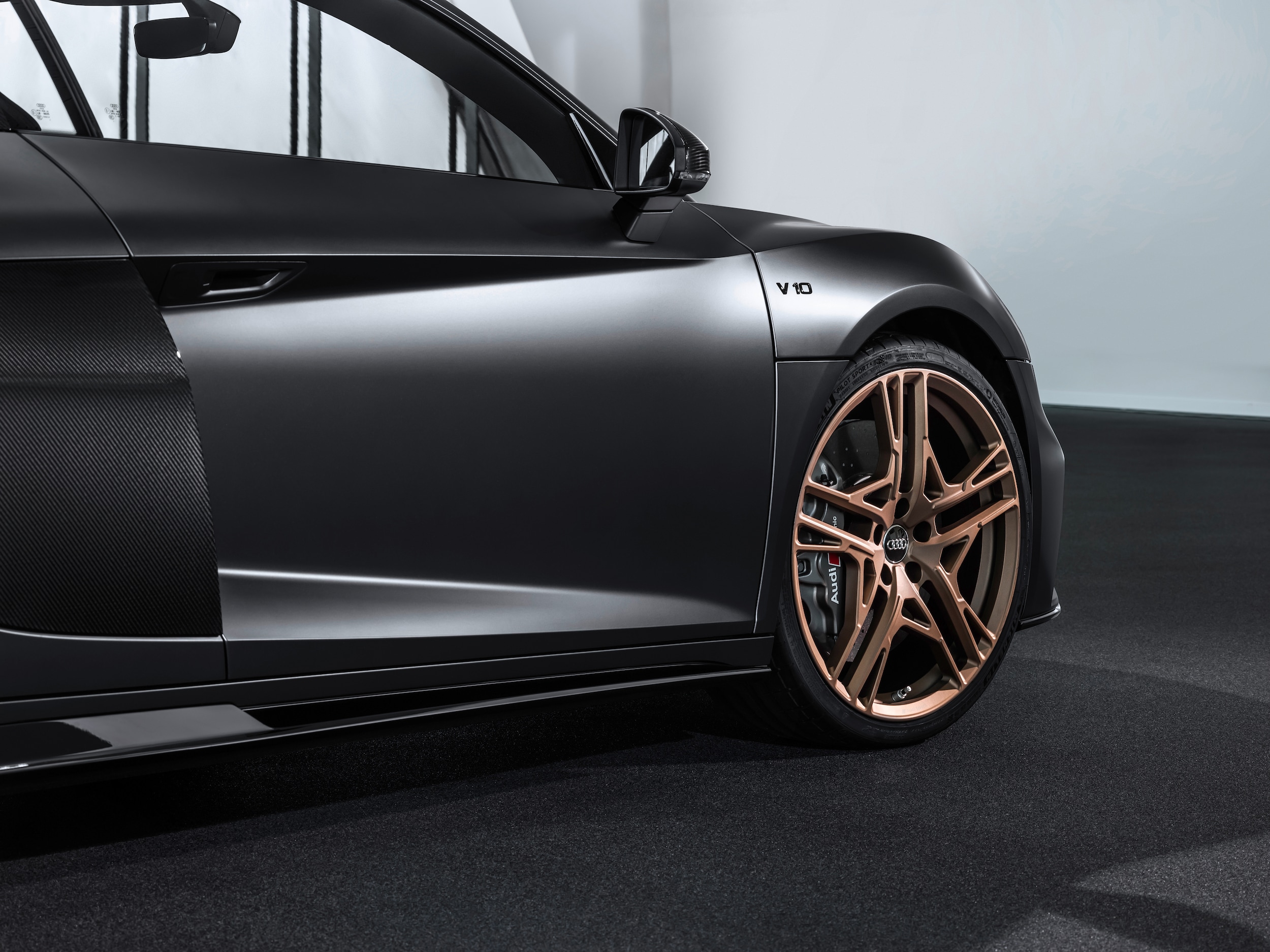 Decennium
- Latin for
decade
- represents 10 years of that unmistakable 5.2-liter 10-cylinder motor. The special edition of the R8, based on the R8 V10 Performance, will produce 602 horsepower and 413 lb-ft of torque. Decennium-exclusive appointments include:
· Mythos Black exterior paint
· 20" 5-double spoke-dynamic design wheels, matte bronze finish
· Black Audi rings & badges
· 18-way power seats with pneumatic side and leg bolsters
· Alcantara steering wheel with copper colored stitching and black 12 o'clock marker
· Alcantara headliner with diamond stitching
· Front spoiler, rocker inlay, and rear diffuser in high-gloss black
· Full leather package including copper-colored stitching
· Bang & Olufsen sound system
· Dynamic Steering
· Indoor car cover with Decennium logo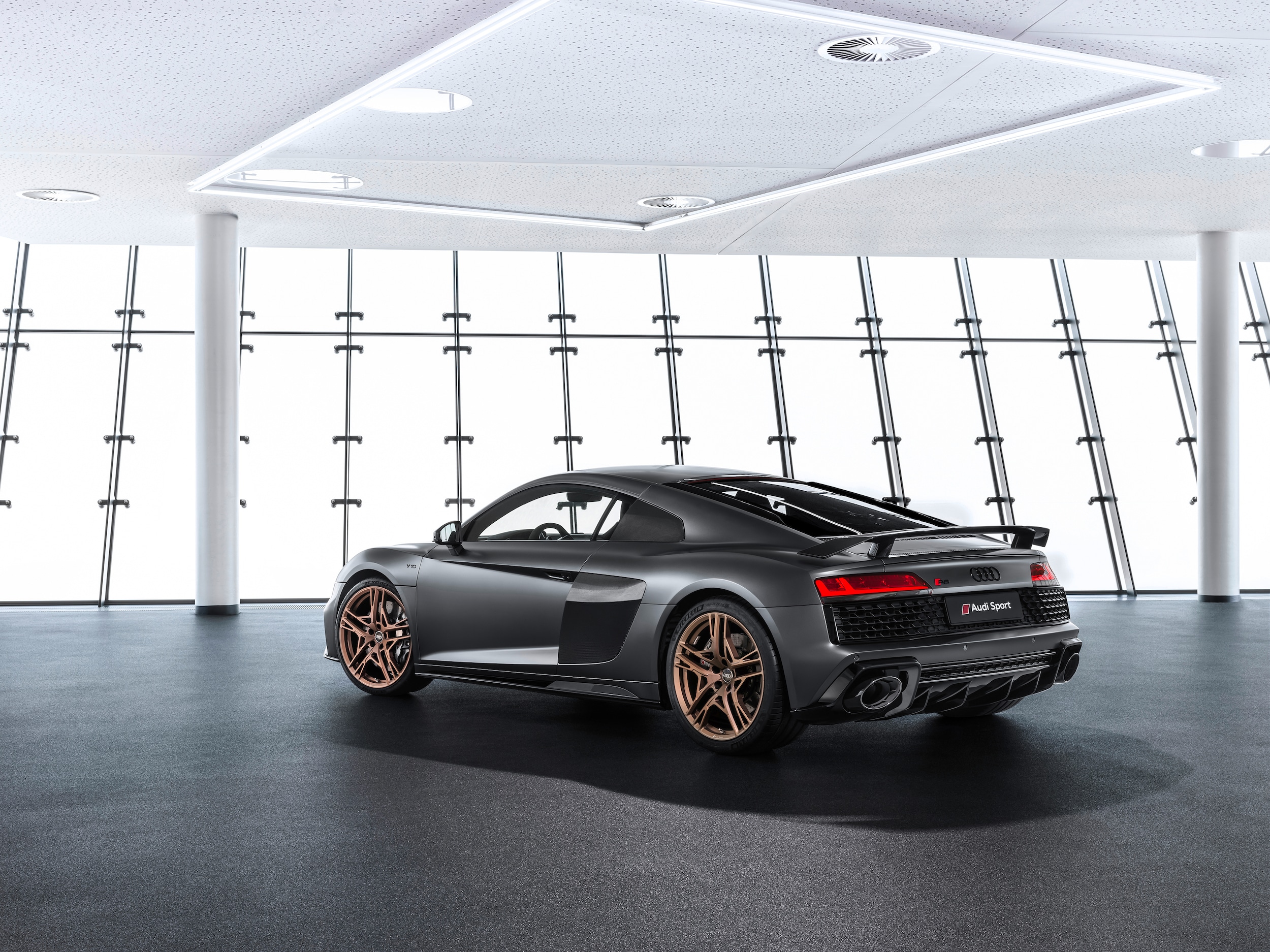 The United States will receive just 50 out of 222 R8 V10 Decennium examples (numbers 173 to 222). Continental Audi of Naperville has earned one example, which will be made available to one of our discerning Audi enthusiasts. In 2018, Continental Audi was the number one Audi R8 dealer in the Central Region and earned Magna Society Elite status based on sales performance, customer service quality, and parts operations.
To register your interest or inquire about the availability of the R8 V10 Decennium, please contact:
Jared A. Toops
Audi Brand Specialist/Audi Sport Brand Ambassador
(630) 453-6767
jaredt@conaudi.com
Viktor Hadjiev
Sales Manager (New Vehicles)
(630) 453-6750
viktorh@conaudi.com
More photos: